Products & Systems
Containerized Systems
Enviromatch Inc. specializes in designing and supplying a variety of containerized systems. Whether you need a water purification system for a living quarter, a seawater desalination system for a resort, or a sewage treatment system for a new development, Enviromatch can supply the right containerized systems for your need. These containerized systems are structurally sound, mobile, quick to deliver, easy to install, and durable in varying outdoor conditions. Within days of arriving at the job site, these containerized systems can be readily commissioned and put into operation.
Enviromatch containerized systems come fully assembled and factory tested in standard 20-ft and 40-ft ISO shipping containers with the option for a 10-ft as well. They all come standard with overhead lighting, an operator access door, and a suction fan. They can also be offered a variety of options such as insulation, air condition unit, and exterior lighting.
Benefits of our containerized equipment include:
Quick delivery to the site
Easy plug-and-play
Easy fast installation at the site
Significantly reduced assembly time and labor cost
Modular and expandable capacity
Easy to uninstall and move to other sites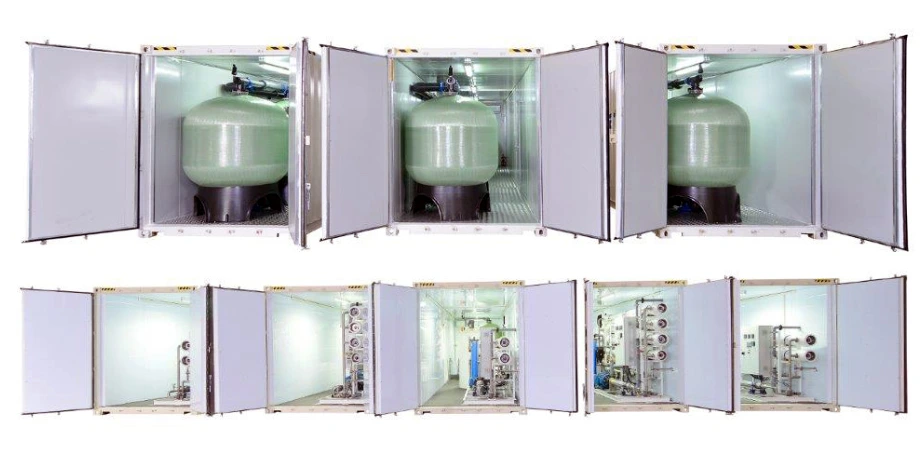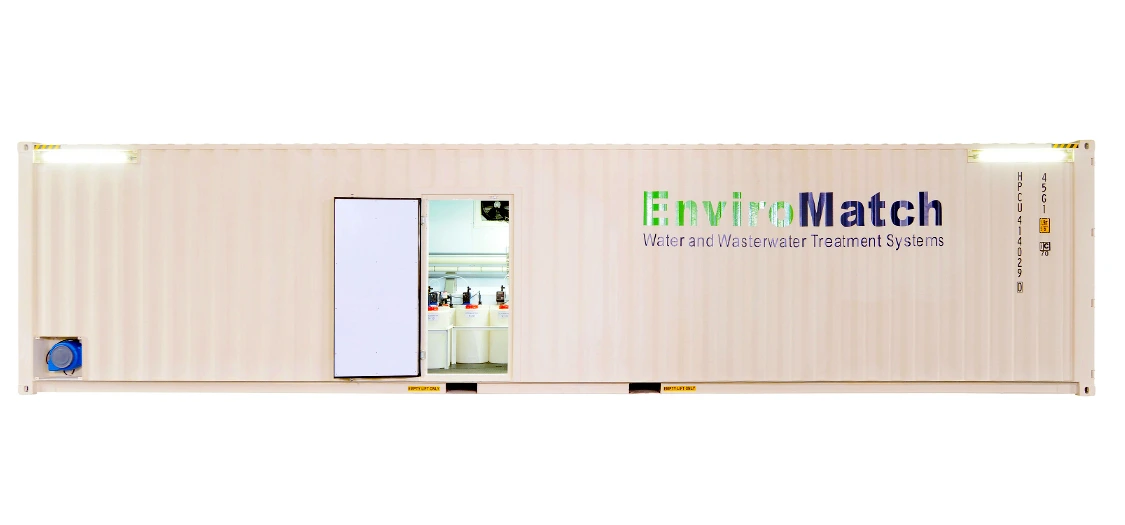 Cwt – Containerized Water Treatment
Flow rates: 1500 to 945000 GPM or 45.5 to 3577 M³/D
Containerized Water Treatment Systems
Reverse Osmosis (RO)
Ultrafiltration (UF)
Media Filters (MF)

Product details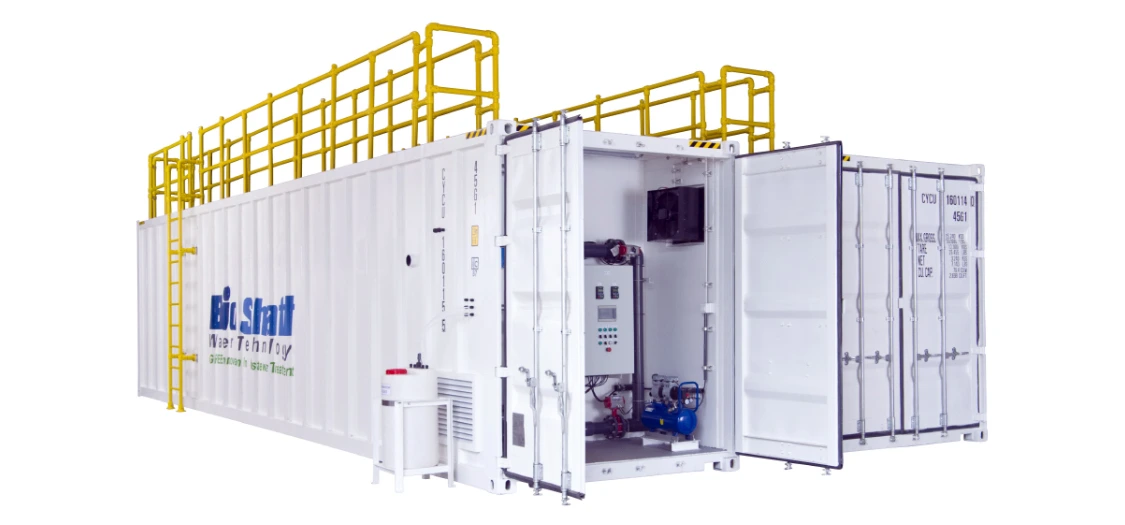 CRO – Containerized Wastewater Treatment
Capacity: 13200 to 316800 GPD or 50 to 1200 M³/D
Containerized Wastewater Treatment Systems
T-MBBR & MBR

Product details
Need expert assistance to find your
Top Containerized Water Treatment System?
Send us a message or call our office with any inquiries you have.